MEBAretrofit
MEBAretrofit
OUR FITNESS PROGRAM FOR YOUR EXISTING MACHINE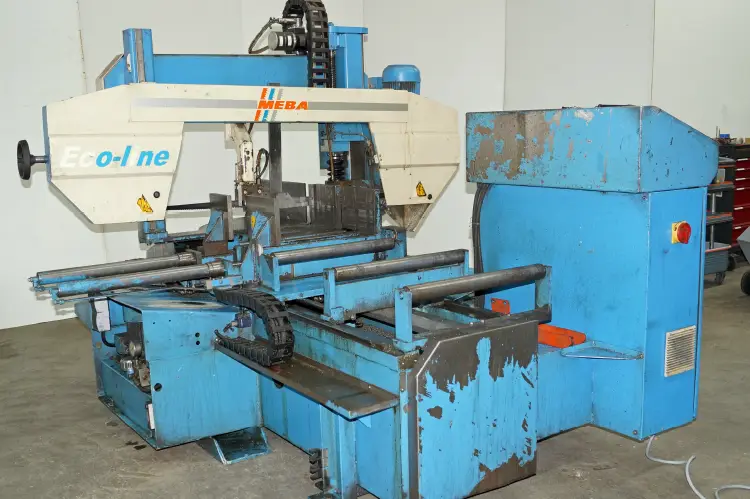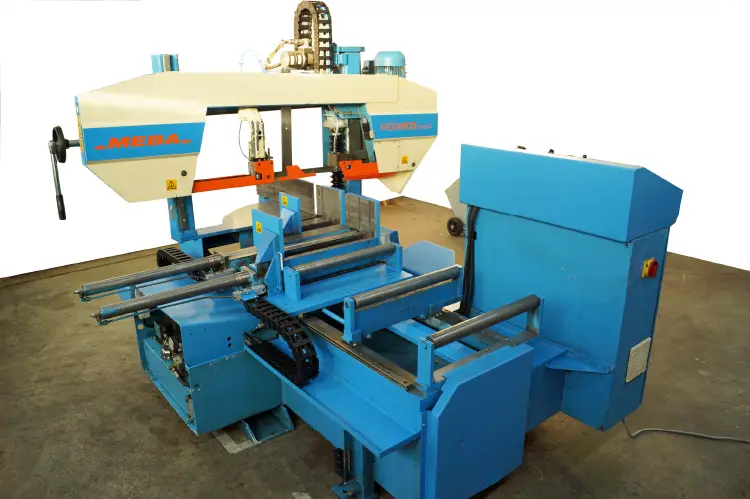 Your saw provides faithful service day after day. Cleanly separates everything you put on her. However, it is gradually getting a bit long in the tooth. The many jobs have not passed her by without leaving a trace – both technically and visually. So the time is ripe for a makeover.
We have suitable ways and means for this, so that your reliable employee can bite properly again. Our MEBAretrofit fitness program will not turn your existing machine into a new one, but it will help it regain its former power and strength.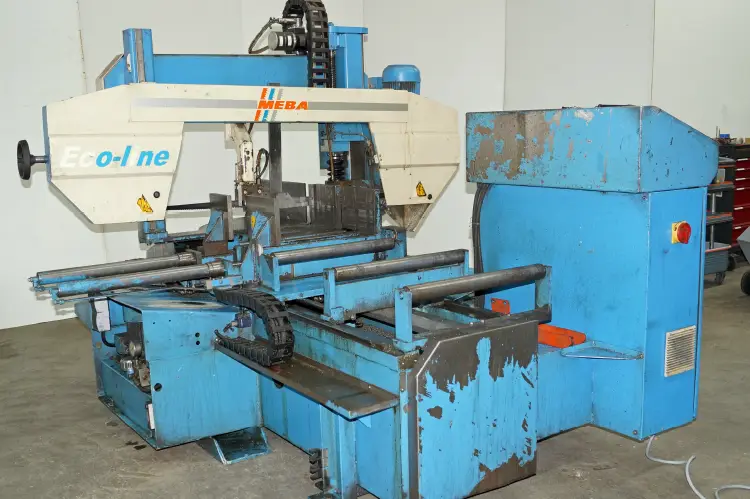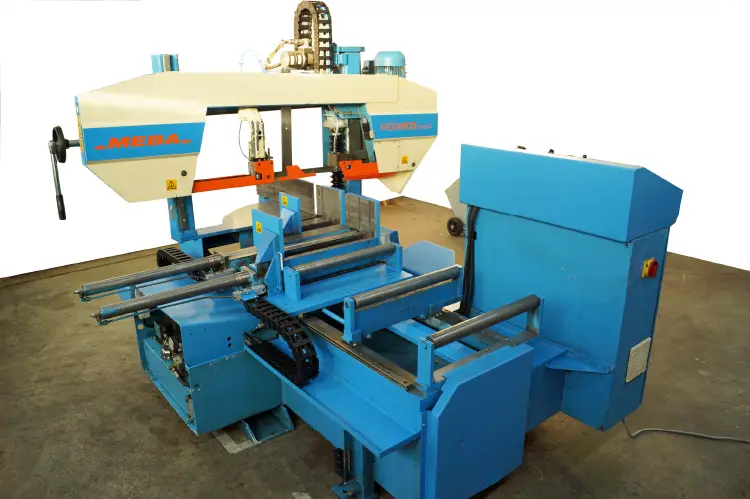 THIS IS HOW IT WORKS
THIS IS HOW IT WORKS
FIRST, ONE OF OUR EXPERTS INSPECTS THE SAW AT YOUR PREMISES
He takes in all the details, gets an overall picture of the machine. You will then receive an individual offer from us consisting of several components: Basic package with the basic services for the overhaul of your saw, depending on the condition further necessary work and recommendations for additional packages.
In the end, you decide on the scope of the overhaul of your machine. If everything fits for you so far and you place the order for our MEBAretrofit, we will pick up your saw and overhaul it at our premises within the shortest possible time.
Our goal: to avoid downtime as far as possible.
USED –
AND YET LIKE NEW
USED –
AND YET LIKE NEW
WHAT WE DO FOR YOU
OUR BASIC PACKAGE
Disassembly, cleaning, dry blasting
Change wear parts
Adjustment work
Change discs
Tank cleaning and oil change
Replacement of hydraulic and coolant hoses
Replace limit switch and switch cabinet
restore to original condition
Replacement of the coolant pump
Exchange of various mechanical parts
Test sawing and machine acceptance
YOU WANT MORE?
ADDITIONAL WORK DEPENDING ON THE CONDITION OF YOUR MACHINE
Material tension
Gearbox
Electrics
Hydraulics
Control
Linear guides
Optics and design
We offer MEBAretrofit in Germany, Austria and Switzerland an for the following saws: